You are here:

Orafol / Oracal Orajet® 3751RA & 290 Combo Pak
Orafol / Oracal Orajet® 3751RA & 290 Combo Pak
Orajet 3751RA:
54" x 50 yds Roll

2.25 mil cast - glossy white

RapidAir Technology

8 year durability

High conformable performance

Low initial tack - repositionable
Orajet 290 Gloss Lam:
54" x 50 yds' Roll

Overlaminate

2 Mil Premium Cast
Register or Login to see the price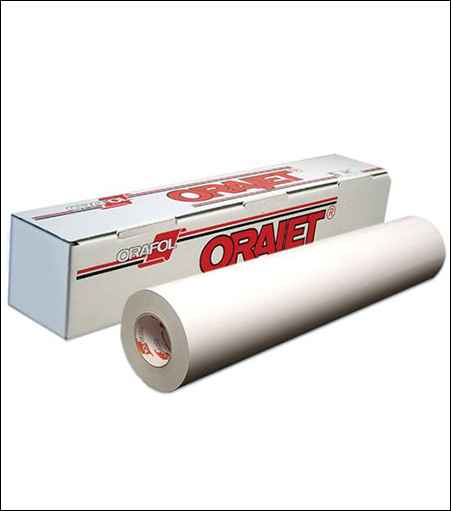 Oracal offers a wide range of professional films for complete and partial vehicle wraps, including Command Form films for the most demanding applications (including boat wraps) and new RapidAir films with advanced air channel technology for quicker and easier installations. All Oracal wrapping films are splice-free and featured a repositionable gray-tinted adhesive, removability for up to 4 years and outstanding print quality.

Oraguard 290 is our most durable and conformable cast PVC laminating film.

Designed specifically to conform to irregular surfaces such as vehicle wraps and other fleet vehicles.

Featuring advanced air-release technology to facilitate quicker, easier application.
Product rating
Customer Reviews
There have been no reviews for this product.