You are here:

Pro-Teck AQ Sign & Banner by BORDEAUX™
Pro-Teck AQ Sign & Banner by BORDEAUX™
*Shipping Restrictions: If shipping by UPS or FedEx, can only ship GROUND*
---
Clear Coat
1 liter or 4 liters
Gloss or Matte
Protects graphics
Smooth finish
Improved slip resistance
Register or Login to see the price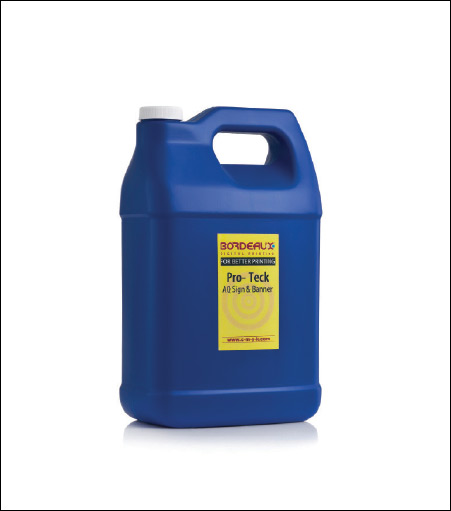 *Shipping Restrictions: If shipping by UPS or FedEx, can only ship GROUND*

Pro-Teck AQ Sign & Banner by BORDEAUX™ is specially designed to protect sign and banner applications. Protects graphics from UV and visible light degradation, oxidation, moisture and temperature extremes as well as resisting abrasion while maintaining the flexibility of the media. Smoother finish, improved adhesion and improved slip resistance. Easily applied by coater or manually, depending on the coating and the substrate. Enhances the color density and improves color contrast.
Product rating
Customer Reviews
There have been no reviews for this product.