You are here:

Scrolling LED Name Badge
Scrolling LED Name Badge
Customizable name badge
18 hour battery life
Attaches to your shirt
Scrolling LED message
Up to 5 messages at a time
Smaller than a credit card
Very visible - easy to read!
Register or Login to see the price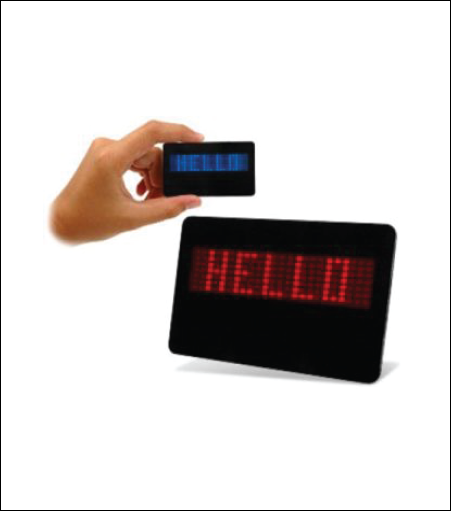 Check out this customizable name badge with scrolling LED messages. It is completely programmable to say what you want. The message can be changed on the fly using the onboard control buttons. Up to 5 different messages can be loaded into the badge. Each message can be set for scroll speed and brightness level. To change to a different message, simply use the buttons on the back on the badge. The Scrolling LED Badge is smaller than a credit card and weighs about 1 ounce. It attaches to your shirt using a small magnetic connection on the back of the badge. The LED message is very visible and easy to read and has different speed settings. The battery life is about 18 hours.
Product rating
Customer Reviews
There have been no reviews for this product.