You are here:

Sierra Lite Outdoor Retractor Banner Stand
Sierra Lite Outdoor Retractor Banner Stand
Removable feet - extra wide stability
Spring attachment
Size: 35.6" x 82.25"
Snap rail on top
Banner tape on bottom
Double Faced
*Includes carrying case
Register or Login to see the price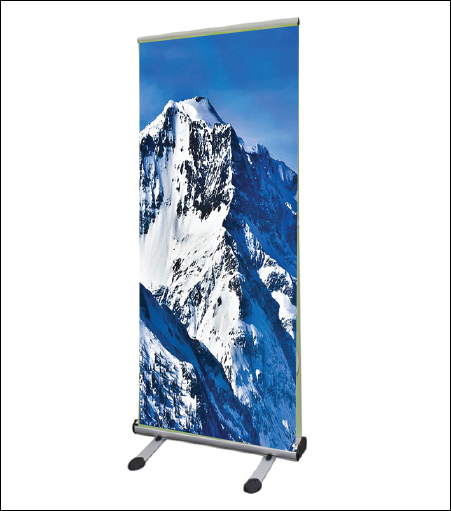 The Sierra Lite Outdoor Retractor Banner Stand has removable feet that attach securely to the base to provide extra wide stability. Spring attachment at the pole base allows extra wind resistance. Banner attaches with snap rail on top and banner tape on bottom. Almost 1/2 the weight of the original "Sierra". Can be used as single or double faced.
*Includes carrying case
Product rating
Customer Reviews
There have been no reviews for this product.