You are here:

Superfrog Frog Juice
Superfrog Frog Juice
*Shipping Restrictions: If shipping by UPS or FedEx, can only ship GROUND*

---
Multi-purpose clear coat
Available in 1 Quart, 1 Gal & Aerosol Can
Glossy Finish
Waterbased & Non-Waterbased
UV Protectant
Register or Login to see the price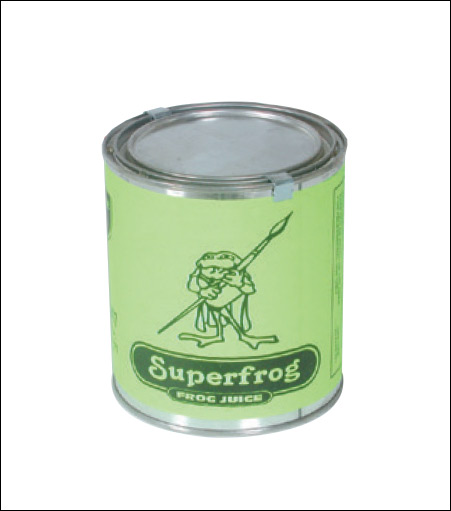 *Shipping Restrictions: If shipping by UPS or FedEx, can only ship GROUND*

Frog Juice is a multi-purpose clear coat that is a UV protectant and is designed to be used with computer cutting materials and over digital printing. Frog Juice also works extremely well with gold leaf and is fast drying. If your sign will be outside for an extended period of time and you want to save on the cost of lamination, UV protectant solvents are a great substitute. Frog Juice is very glossy. It is relative to automotive clear. It is totally synthetic and will not yellow. it does not require a hardener or catalyst. It achieves maximum hardness slowly over a period of 30 days, yet is ready to handle and place outdoors in 30 minutes.
Product rating
Customer Reviews
Author: Sandy Moore
I would like to order 2 cans of this frog juice but there is not an option on this screen. Have you discontinued this product?