You are here:

X-Acto™ Knife - Plastic Handle
X-Acto™ Knife - Plastic Handle
X-ACTO™ knives can make precise cuts through a variety of different craft materials:
all grades of paper
mat board
foam board
delicate fabrics
sheet metal
plastic and more
Register or Login to see the price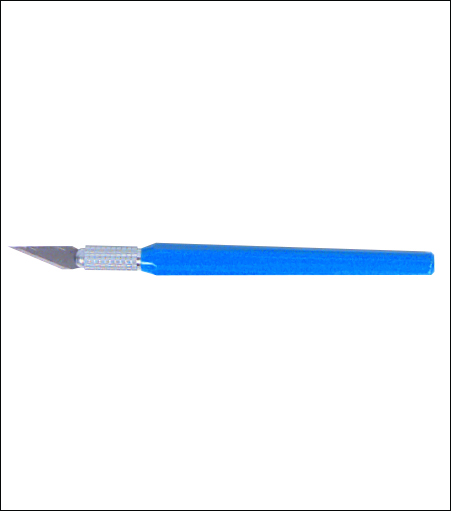 The X-ACTO

™ Cut All Knife is a jack-of-all-trades in the X-ACTO family. This all purpose knife is perfect for general cutting of lightweight materials such as paper, photos, cardstock and more. If you are looking for the best all purpose knife, consider adding this reliable cut all knife to your tool inventory. X-ACTO knives are the preferred cutting tool for a wide variety of professionals and hobbyists alike. Designers and artists love the X-ACTO knife's ability to produce careful and meticulous cuts with consistency, while engineers praise the knife's durable design and reliability.
Product rating
Customer Reviews
There have been no reviews for this product.