You are here:

HP ® 831 775-ml Latex Ink Cartridge
HP ® 831 775-ml Latex Ink Cartridge
For HP L360 Printer
Optimize printhead performance
Reduce idle time
Durable, long-lasting prints
* 2 % item adjustment price reduced at checkout
Register or Login to see the price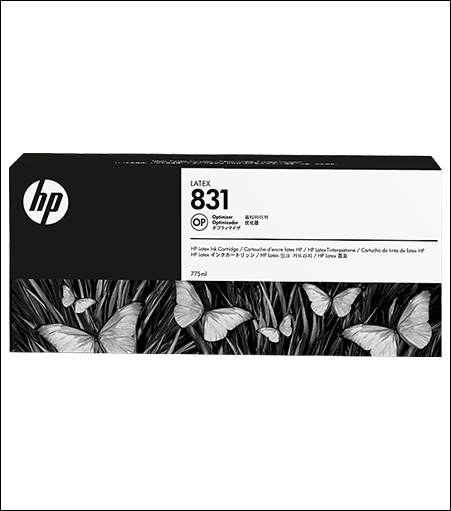 * 2 % item adjustment price reduced at checkout
HP 831 775-ml Latex Designjet Ink Cartridges capture your potential. Maintain operational efficiency and high productivity with easy, reliable printing. Expand your offering with an array of outdoor and indoor applications.
HP latex inks are formulated to optimize printhead performance and reduce idle time. To eliminate steps, prints come out dry and ready to use, and the system continuously optimizes print quality and reliability to avoid rework.
Offer a versatile array of attention-grabbing applications. Show your best results using original HP printing materials. Deliver durable, long-lasting prints and get impressive results on low-cost uncoated media.
Clearly differentiate your business with environmentally conscious customers. Free and convenient ink cartridge recycling and water-based HP latex inks all help reduce the impact of printing on the environment.
Product rating
Customer Reviews
There have been no reviews for this product.