You are here:

OLFA® 5" Precision Applique Scissors
OLFA® 5" Precision Applique Scissors
Extra-large handle - fits up to 3 fingers to one loop

Helps provide more strength and comfort in cutting

Symmetrical handles also fit both left and right-handed users

Straight-edge blades easily slide through fabric
Register or Login to see the price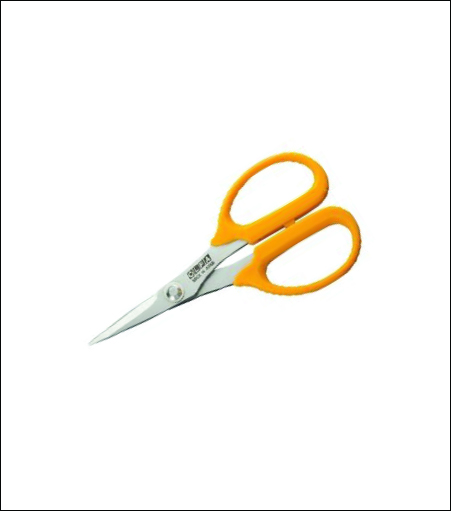 The extra-large handle fits up to 3 fingers in one loop to help provide more strength and comfort in the cut.

Symmetrical handles also fit both left and right-handed users.

Straight-edge blades easily slide through the fabric and are sharpened to the tip for smaller or applique cuts.
Product rating
Customer Reviews
There have been no reviews for this product.