You are here:

ClearShield® Anti-Graffiti Clear Coat
ClearShield® Anti-Graffiti Clear Coat
Water-based clear coat
Highly flexible
Chemical & ultra-violet resistant
Easily cleaned with solvent cleaner
Register or Login to see the price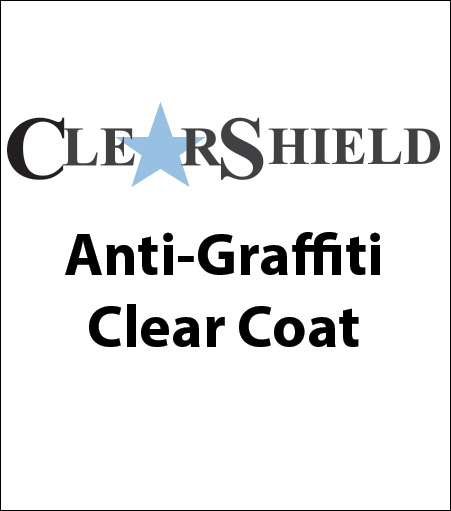 ClearShield® Anti-Graffiti Clear Coat is a highly flexible, chemical and ultraviolet resistant clear coat. Two-component water-based clear coat easily cleaned with solvent or ClearStar's non-petrochemical citrus based cleaner.
*When applying Clear Shield Anti-Graffiti to a UV, latex, or solvent ink printed substrate, a layer of Clear Shield Production Clear must be applied first, then the anti-grafitti coat on top

**May be used without cross-linking agent and will exhibit excellent durability without graffiti resistance.
Product rating
Customer Reviews
There have been no reviews for this product.