You are here:

Gorilla® Wood Glue
Gorilla® Wood Glue
8 oz
Water-resistant
Faster for wood-to-wood applications
Bonds stronger
No dyes
Long lasting
Register or Login to see the price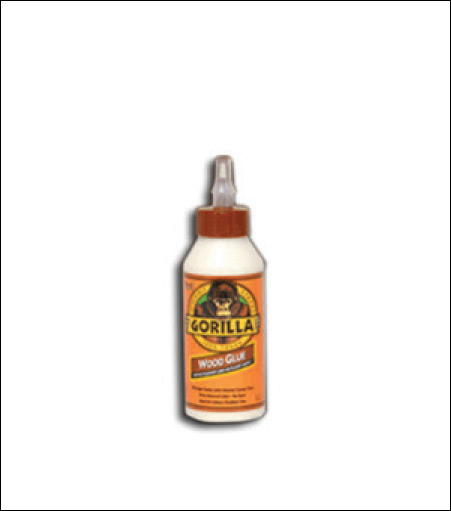 New Gorilla® Wood Glue, bonds stronger, faster for wood-to-wood applications. It's hard working and long lasting. Your wood glue just got a lot tougher! What's more, our special formula was created for a variety of wood surfaces, is water-resistant, and has no dyes for a better looking bond line. Gorilla® Wood Glue is sure to be a favorite. Here's why:
GORILLA® STRENGTH DELIVERED, AGAIN– Gorilla® Wood Glue is a leader in strength, providing an unmatched confidence level for success.
COMPLETE PROJECTS FASTER– requires only 20-30 minutes of clamp time, and is fully cured in 24 hours.
Product rating
Customer Reviews
There have been no reviews for this product.