You are here:

Oracal / Orafol Orajet® 975 Carbon Fiber Cast (By the Roll)
Oracal / Orafol Orajet® 975 Carbon Fiber Cast (By the Roll)
Need this by the Yard?
5.0 mil
25 Yard Rolls
Carbon Fiber textured surface
NOTE: 1 yard = 3 feet. Rolls of this product are 25 yds. / 75 ft.
Register or Login to see the price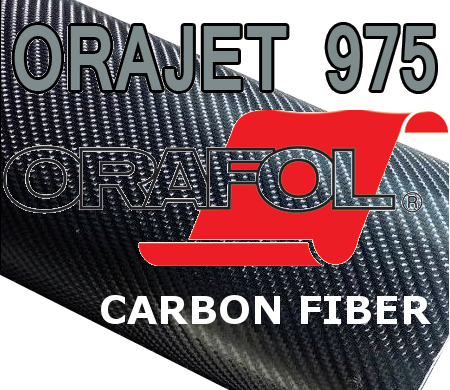 Oracal® Series 975 Carbon Fiber Wrapping Cast has a textured surface specially developed for exterior automotive accent restyling and interior applications for fine detailing.
This new 5.0 mil film offers an easy, fast and reliable way for professional restylers and sign shops to customize standard vehicles with high tech effects.
Series 975 is also recommended for many other Carbon Fiber applications within the interior design, craft and hobby and surface effects markets. Series 975 Cast film offers exceptional dimensional stability and conformability over uneven, arched or curved surfaces as well as flat applications.
NOTE: 1 yard = 3 feet. Rolls of this product are available in min. 25 yds. / (or 75 ft.)
Product rating
Customer Reviews
There have been no reviews for this product.