You are here:

Single Pin Vise - Replacement Pins
Single Pin Vise - Replacement Pins
Made from high carbon steel, tapered to an extra sharp point
These Pins are compatible with our 44 Pin Vise Tools
For popping bubbles, scribing, picking and lifting vinyl materials
Recommended for all lightweight materials
Replacement Pins available in packages of 12
Replacement Pins for Pin Vise #PV44
Register or Login to see the price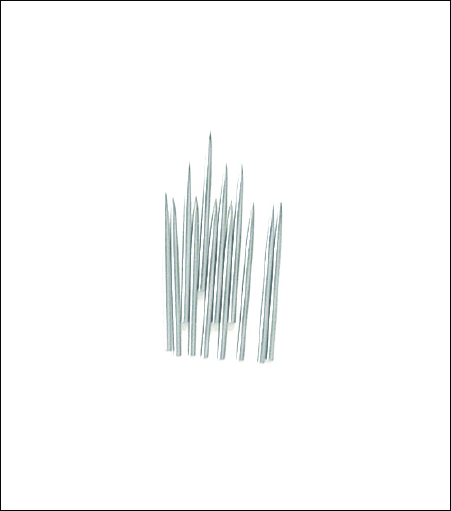 Our popular # 44-P pins for weeding, lifting, perforating, picking or air release of lightweight materials. Replacement pins for piercing are made from high carbon steel and tapered to an extra sharp point for piercing, weeding and lifting for a variety of materials such as vinyl, paper, cloth, leather and plastics.
Replacement Pins for Pin Vise #PV44
Product rating
Customer Reviews
There have been no reviews for this product.