You are here:

Super Wind Sign
Super Wind Sign
"Super" Wind Sign Snap Frame
Quck Change feature - Easily change graphic
Sand fillable base
Holds 44" x 28" sign
Resists head-on winds
Silver satin rounded corners
PVC Clear protective cover included
Will special order Plasticade products!
Register or Login to see the price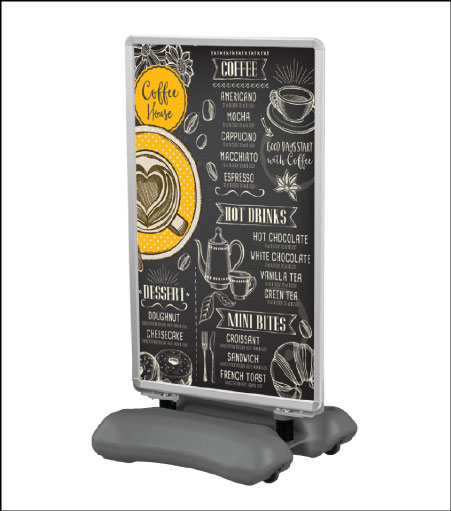 "Quick Change" allows you to change signs quickly and easily! Snap open, place graphic, snap close aluminum frame

The Super Wind Sign resists head-on winds

Coil springs resist strong winds and returns the sign to an upright position

Wind Sign Deluxe available in Silver satin rounded corners

Sleek and narrow to maximize viewing area.

Enclosed top and sides for moisture resistance

PVC clear protective cover is included

When used outdoors, weatherproof sign material should be used plastic base has a two-built-in wheels.
Product rating
Customer Reviews
There have been no reviews for this product.