You are here:

General Formulations® 116 Clear Glass Mounting Film
General Formulations® 116 Clear Glass Mounting Film
General Formulations® 116 Clear Glass Mounting Film
[PERMANENT ADHESIVE 1 SIDE/ REMOVABLE OTHER SIDE]
1.0 mil clear polyester film
Clear polyester film coated with

REMOVABLE

adhesive 1 side.
High tack

PERMANENT

adhesive 1 side
Double-coated pressure sensitive.
May be used on substrates other than glass.
Comes in 54" x 150' ONLY
Register or Login to see the price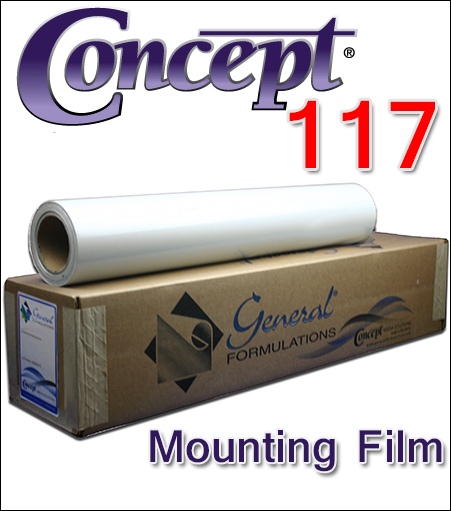 ► General Formulations® 116 is a double-coated pressure sensitive 1.0 mil clear polyester film with permanent adhesive on one side and removable adhesive on the other side.

► This clear mounting film can be laminated by the cold laminating process without the addition of heat.

► This clear mounting film is designed to produce two sided decals using digital prints, screen printed and other printed images for application to glass.

► These decals are cleanly removable. In all cases, the substrates must be clean and free of dust, dirt and oil.

► May be used on substrates other than glass but your specific application must be thoroughly tested before production.

► This product is designed for laminating thin flexible plastic films and papers under 10 mils in total thickness for temporary application to glass.
Product rating
Customer Reviews
There have been no reviews for this product.