You are here:

General Formulations® 114 Clear Glass Mounting Film
General Formulations® 114 Clear Glass Mounting Film
General Formulations® 114 Clear Glass Mounting Film
[PERMANENT ADHESIVE 1 SIDE/ REMOVEABLE OTHER SIDE]
0.5 Mil

Clear polyester film coated with

REMOVABLE

adhesive 1 side.

Protected with a 76# paper liner

High tack

PERMANENT

adhesive 1 side.
Register or Login to see the price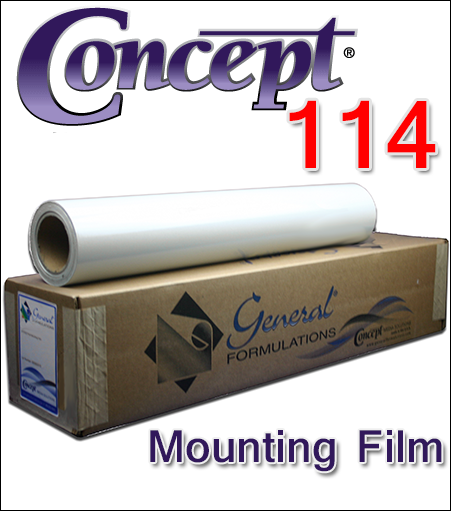 ► .5 Mil clear polyester film coated both sides.

► One side coated with a specially formulated high tack PERMANENT ADHESIVE.

► Other side is coated with a REMOVABLE ADHESIVE which is protected with a 76# paper liner.
► This clear mounting film is designed for SHORT-TERM mounting of digital prints to ANY kind of glass from inside out. (Mirror image)
Product rating
Customer Reviews
There have been no reviews for this product.