You are here:

Orafol / Oracal Orajet® 3628 Wall Art Digital Calendered
Orafol / Oracal Orajet® 3628 Wall Art Digital Calendered
3 mil
Calendered Economy Grade
Matte white
Removable "Low Tack" adhesive
Indoor durability up to 3 years
Use with Solvent Inks, Uv or Latex
*If laminating, use Oraguard 200 or 210 or 240
Register or Login to see the price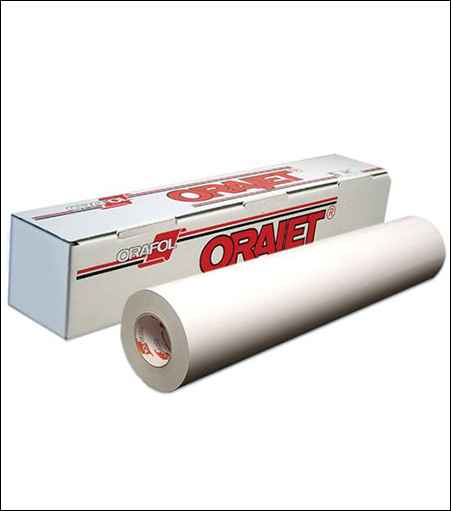 Oracal Orajet® 3628 is a 3 mil calendered PVC wall graphic with special low tack adhesive to allow graphic to be removed and reapplied many times. Not recommended for textured wall surfaces. Designed for use on smooth walls and glass. Make sure ink is fully cured (drying time of up to 24 hours) prior to installation and/or lamination. Uncured ink can cause edge curling. Always leave 1/4" unprinted material around the graphic to help prevent edge curling. Indoor durability up to 3 years.
Use with Solvent Inks, Uv or Latex
*If laminating, Oracal recommends Oraguard 200 or 210 or 240
Product rating
Customer Reviews
There have been no reviews for this product.