You are here:

PhotoTex™ Peel & Stick Removable Fabric Paper
PhotoTex™ Peel & Stick Removable Fabric Paper
6 mil
Removable fabric paper
Non-glare finish
Will not rip or wrinkle
Dries immediately
Outdoor durability 3 to 6 months (no Lamination)
Durability 6 months to 1 year (w/Lamination)
Use with Solvent, Latex and UV Inks
Register or Login to see the price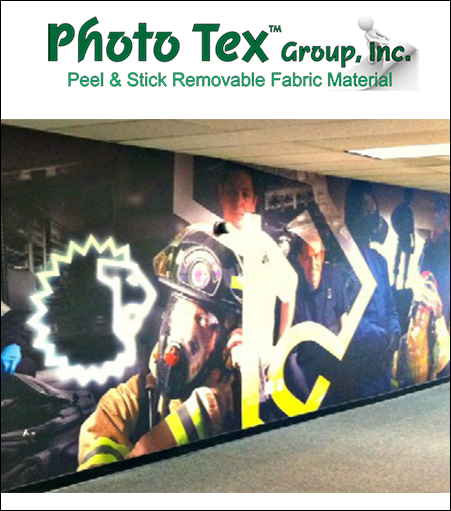 PhotoTexPhotoTex™ Peel & Stick Removable Fabric Paper Peel & Stick Removable Fabric Paper is a 6 mil patented removable, pressure sensitive, repositionable, adhesive backed fabric paper with a non-glare finish. Allows for clean removal with no residue from smooth flat surfaces including walls, windows, doors, etc. Use liquid laminate or UV spray coating for additional protection. Great for POP displays, murals, posters, billboards and vehicle applications.
Use with Solvent, Latex and UV Inks
Product rating
Customer Reviews
There have been no reviews for this product.