You are here:

ProBan® Grand Format Matte Banner Material
ProBan® Grand Format Matte Banner Material
13 oz Matte ​Banner Material
Trimmed Edges (No Fuzz)
1000 x 1000 denier
Superb strength
All rolls are tubed for protection

Register or Login to see the price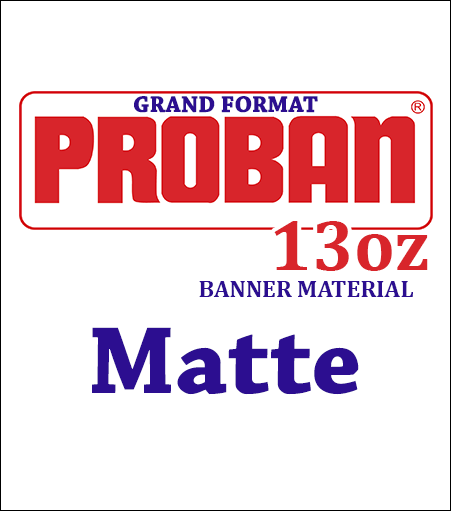 *Delivery is NOT included for any 197" rolls and is an additional charge (PLEASE CALL)

ProBan® Grand Format 13 oz matte ​Banner Material is compatible with all solvent printers. Tear and fade resistance. Superior resolution and ink adhesion. Superb strength with 1000 x 1000 denier. Trimmed edges (NO FUZZ) for digital printers. All rolls are tubed for protection.
Product rating
Customer Reviews
There have been no reviews for this product.