You are here:

ProBan® Mesh with Liner Banner Material
ProBan® Mesh with Liner Banner Material
8-9 oz
Matte finish
Mesh with liner
Med/small hole size
Trimmed Edges (NO FUZZ)
1000 x 1000 denier

Superior ink adhesion
​38" & 54" roll have an easy to remove liner
Compatible with all Solvent, Latex and UV printers

Register or Login to see the price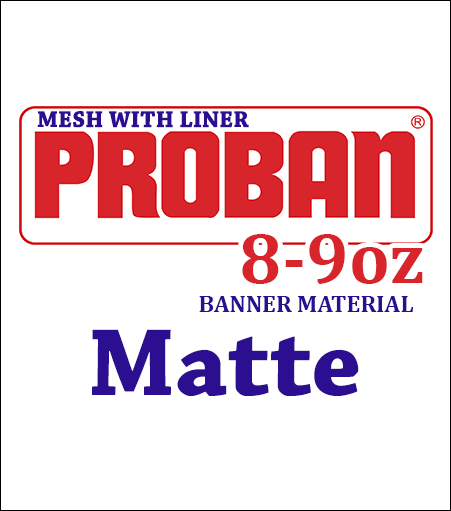 *Delivery is NOT included for any 197" rolls and is an additional charge
ProBan Mesh with Liner is a solvent ink jet vinyl banner material with liner. Tear and fade resistance. Superior ink adhesion.
​38" & 54" roll have an easy to remove liner
Compatible with all Solvent, Latex and UV printers
Product rating
Customer Reviews
There have been no reviews for this product.