You are here:

Curved Sign Face Display
Curved Sign Face Display
Graphic changes are effortless
Simple assembly
Satin Silver finish
Two-sided curved design
Sizes Available:
22"h x 28"w 2 panel
22"h x 28"w 3 panel
56"h x 22"w
84"h x 22"w
Register or Login to see the price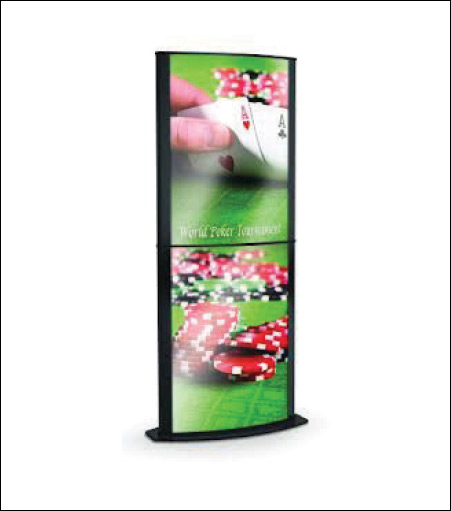 Graphic changes are effortless and assembly is ultra simple. Dramatic, stylish,m elegant two sided curved design. Perfect for exhibits, retail, restaurants, trade shows and malls. Accepts semi-rigid or rigid self supporting medias. Styrene is ideal. Change out graphics instantly without disassembling them!
Product rating
Customer Reviews
There have been no reviews for this product.