You are here:

ProTac® Scribe Dry Erase Overlaminating Film
ProTac® Scribe Dry Erase Overlaminating Film
2.5 mil
Clear gloss finish
Permanent adhesive
Provides UV protection
Register or Login to see the price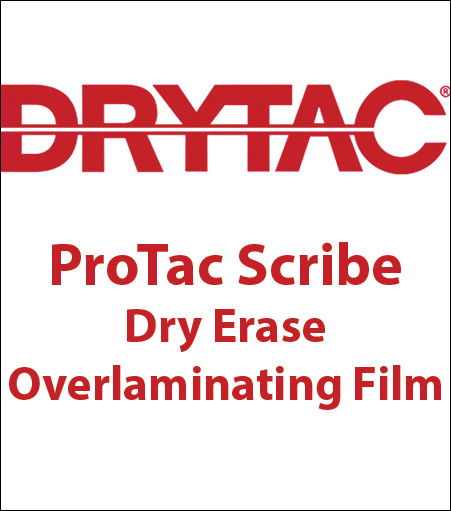 Protac® Scribe is a 2.5 mil oriented film coated with a solvent acrylic adhesive and protected by a siliconised polyethylene release liner.
Manufacturer's recommendation: (material is porous) Use low odor dry erase pens. No liquids for removal of markings.
Sign-Mart recommendation: Test a sample piece.
Product rating
Customer Reviews
There have been no reviews for this product.