You are here:

Rapid Prep Application Fluid
Rapid Prep Application Fluid
*Shipping Restrictions: If shipping by UPS or FedEx, can only ship GROUND*
Comes in 4oz spray, 1qt or 1gal
Register or Login to see the price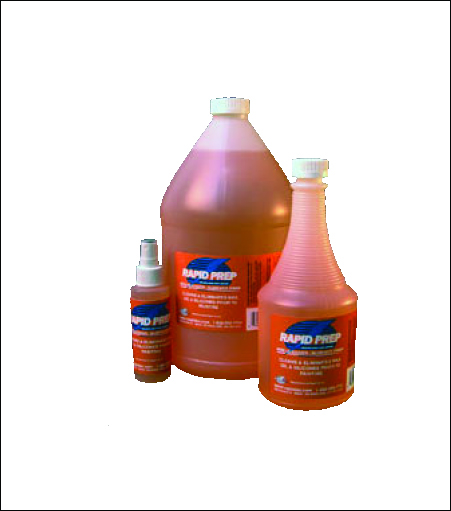 *Shipping Restrictions: If shipping by UPS or FedEx, can only ship GROUND*

Rapid Prep Wax, Silicone and Grease Remover A Non-hazardous, Non-Flammable Pre-Cleaner. Preparation is the key to success. With an ever growing need for a safer workplace, we developed a pre cleaner that not only works great, but is safe to use. Gone are the days of using flammable and hazardous chemicals to pre-clean with. Wax, grease, oil and silicone residues are the number one reason for both paint and film application failures. Rapid Prep easily and safely eliminates these and other contaminants ensuring a successful paint or film application, and a happy customer. Ideal for pre cleaning almost any surface including automobile paint, bare metals, sign materials and glass, Rapid Prep was formulated by people with hands on experience and a desire to make a safer more effective pre-cleaner. Ships FedEx ground only.
Product rating
Customer Reviews
There have been no reviews for this product.