You are here:

Orafol / Oracal Orajet® 3651 Intermediate Vinyl
Orafol / Oracal Orajet® 3651 Intermediate Vinyl
2.5 mil
White or Clear
Available gloss or matte in white / Gloss for clear only
Intermediate PVC film
5 year outdoor durability
Permanent gray adhesive (white only)
3" cores and forward wound
*For best results use with Oraguard® 210 or 215
Register or Login to see the price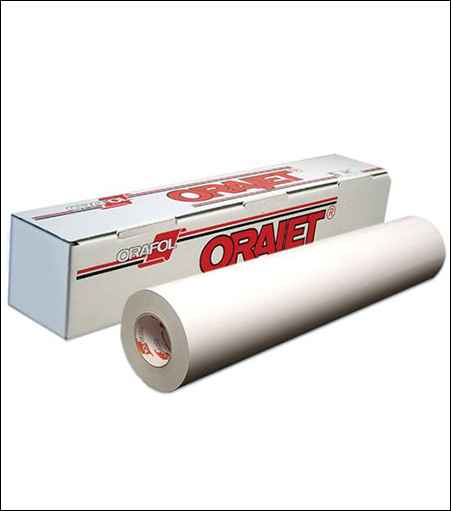 Oracal's top-selling inkjet media, this customer favorite is setting the industry standard for an economical, yet durable inkjet film. Appropriate for a broad range of indoor and outdoor applications, Orajet® 3651 can be used on flat surfaces, simple curves and simple contours. It features a grey-pigmented, permanent adhesive (Transparent finish has clear adhesive) and can be used with an extensive array of popular inkjet printers. Prints great! Available in white gloss, semi-gloss and matte finishes, as well as transparent gloss.
Recommended Laminating & Mounting Films: Oraguard® 210, Oraguard® 215

Thickness & Durability

---

Thickness: 2.5 mil

Durability: 5 years (Outdoor)
Product rating
Customer Reviews
There have been no reviews for this product.