You are here:

DisplayRite System
DisplayRite System
Telescopes in height and width
Height: 36" to 96"
Width: 30" to 96"
Available in Silver or Black
Register or Login to see the price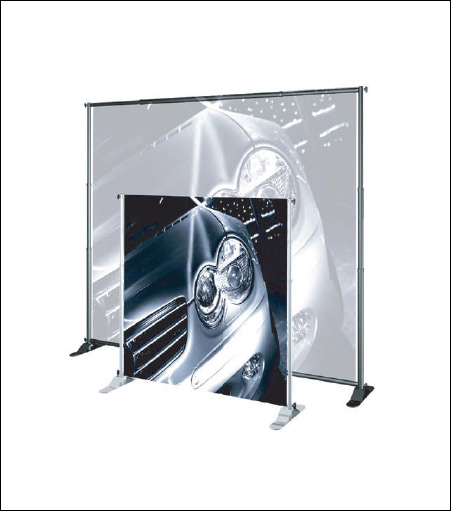 The DisplayRite System Telescopes in both height and width. The height telescopes quickly and easily from 36" to 96" high including any stop on the way. Depending on the model, the width telescopes as quickly and easily from 30" to 96" wide with any stop in between. This versatile display system adapts as your needs change. Choose one of the 2 regular & 2 Heavy Duty sizes to meet you needs.

Simple to use - Hem banner with either a 2 1/2" or 3 1/2" sleeve, depending on the model. Assemble in minutes with crossbars going through the sleeves. For other graphics without hems, use metal clamps.
Available in colors (Specify): Silver or Black
Add-Ons:
Purchase the DisplayRite Conversion Kit - Click Here

*Add the tavel bag for versatile portability - Click Here

Well-constructed black travel bags with shoulder strap and assisted handle. Carry messages and presentations from one location to another. The ability to quickly set-up, pack up and travel can be crucial.
Product rating
Customer Reviews
There have been no reviews for this product.